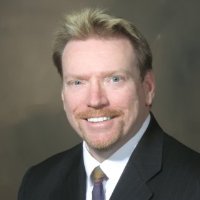 Jim Hanning, Esq., MS, ABR, ALHS, BROKER/OWNER
Fax: 267-519-9174
Direct: 267-519-9275
Cell: 610-662-8715
Both a Real Estate Broker and practicing Real Estate Attorney in Center City and Philadelphia's suburban Main Line, Jim Hanning is the owner of Bainbridge Realty, LLC with offices located in the Queen Village area of Center City Philadelphia. Born and raised in Philadelphia, Jim moved to the Main Line after college, where he lived for over 25 years until his recent return (2006) to center city. An intimate knowledge of the Main Line and center city Philadelphia, and their respective real estate marketplaces, has proven invaluable in his representation of commercial and residential clients whether acting in his capacity as a Realtor or as an Attorney.
A graduate of Central High School (235th Graduating Class), Jim received his Bachelor's in Business Administration from Philadelphia University. After attending the Wharton school for accounting, Jim spent 8 years in Public Accounting during which time he completed his Graduate and Law studies receiving his Masters from Widener University Graduate School of Business and his Doctorate from Widener University's School of Law. In 1992, Jim resigned his position as Tax Manager for a large Main Line CPA firm to start his existing law practice which deals exclusively with Real Estate, Tax and Estate Planning matters.
As a Realtor, Jim deals predominantly with clients in the center city Philadelphia and affluent Main Line marketplaces. In his years as an Associate Broker with Coldwell Banker, Long and Foster and now Bainbridge Realty, Jim has diligently represented both Sellers and Buyers in myriad real estate transactions, often involving such complexities as bankruptcy, foreclosures, estate sales, divorce sales, short sales, etc. His multi-disciplinary background in real estate, business, law and, especially, negotiation usually result in alleviating client stress in even the most complex of real estate transactions. Jim is also actively involved with clients who own modest thru extensive commercial and mult-unit investment real estate portfolios in all matters from acquisition thru disposition and/or succession planning.
Jim received his first real estate license in 1988 as a Pennsylvania licensed Real Estate Instructor teaching fellow Realtors in advanced Real Estate courses for various real estate schools and collegiate educational programs. Over the past twenty years, Jim has taught and/or lectured on countless real estate topics to Realtors, investors and myriad groups and organizations including Polley Assoc Real Estate School, Delaware and Montgomery County Colleges, West Chester University, SBA, Prudential Fox, Coldwell Banker, Long and Foster, Pennsylvania Society of Public Accountants, etc.
Jim's list of credentials and memberships in various professional organizations are extensive, Those related to real estate include: National Association of Realtors, Pennsylvania Association of Realtors, Suburban West Realtors Associations, Greater Philadelphia Association of Realtors, Real Estate Buyer's Agent Council, Luxury Home Countcil, Real Estate Educators Association, Pennsylvania Land Title Association, Bar of the Supreme Court of Pennsylvania, Bar of the Federal District Court, E.D. PA.
About Bainbridge Realty
Bainbridge Realty, LLC is a boutique real estate company designed to cater to the needs and interests of sophisticated cliente seeking to purchase or sell homes of distinction.